About Us
RPPL Transformers is the brand name of Rajkot Powertrans Private Limited. In India, we develop and produce the most technologically advanced Transformers. We are dedicated to providing the most innovative, environmentally friendly, and efficient Transformers and other products to our clients, including Three Phase Induction Furnace Transformers, Industrial Dry Type Transformers, Compact Substation Transformers, Solar Transformers, and so on.
Our India factory offers power transformers of over 66kV and 10MVA. We also have in-house production and design resources at the disposal of our customers, allowing us to provide transformers to their exact requirements with reasonably quick lead times and cheap rates.
Our transformers are available with unique and standard fittings such as tap changer control panels, on-load tap changers, integral and separate cooling bank systems, oil circulation pump systems, forced fan cooling, LV and HV cable boxes, temperature monitoring systems, Buchhoz, Conservator, and so on.
Testing
All manufactured Power Transformers are put through rigorous testing at our Heanor facility, which clients may see at the end of our production process. As needed, special testing such as temperature increase, impulse, and noise levels can be provided.
Our Competitive Advantage
Our site teams will perform site assembly or erecting and commissioning power transformers after they have been manufactured and sent, guaranteeing a comprehensive solution. In addition, we deliver customized transformers to the individual specifications of our clients due to our flexibility and in-house design.
Our Dedication
Our goal is to find a solution to the problem or necessity of our customers and ensure their satisfaction. Our skilled experts can provide products and solutions that the customers can be proud of, such as Industrial Dry Type Transformers, Solar Transformers, etc. RPPL is a well-engineered solution that will provide the clients with peace of mind and years of trouble-free service.
Application Areas:
Our power transformer customers come from a variety of industries, including:
Cement Industries
Ceramic Industries
Chemical Plants
Cotton Industries
Gas Generation Plants
CHP Plants
Mining Industry
Offshore Projects
Paper Industries
Petrochem Industry
Plastic Industries
Power Stations
Solar Plants
Spinning Industries
Steel Industries
Textile Industries
Traction
Wind Farms
"We deals only above 250kVA-7500kVA not below 250kVA."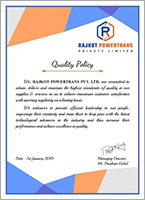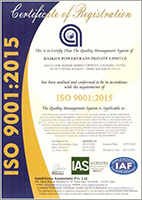 Read More